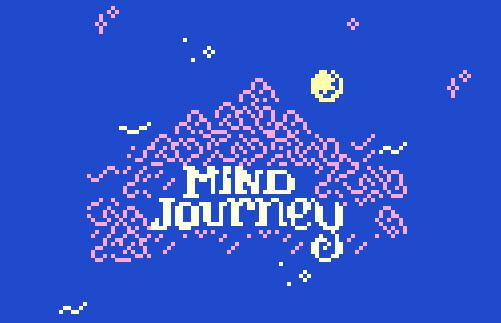 Mind Journey
Inhale strength, exhale purpose...

Inspired by a gong-related ritual that I attended at a poetry launch party for this book, this brief & very simple game also draws on the experience of doing yoga more frequently, going to CBT classes for dealing with anxiety, and trying to create more space and focus in my daily life.
This was a game I intended to submit for the Ritual Jam, but didn't get anywhere near finished in time, and then I missed the deadline anyway.
wasd or direction buttons to move. Bump into things to interact.
Sounds by me.
Using Bitsy by Adam Le Doux.